The fteproxy project has been awarded a generous grant of $16,000 from the NLnet Foundation. This grant was awarded as a result of NLnet's November 2013 award cycle.
This award from NLnet will be instrumental in continued success of development, testing and deployment of fteproxy during 2014. As a few examples of our goals this year, we plan to:
Ensure and improve the quality, security, and performance of the fteproxy software.
Improve our testing/deployment infrastructure (e.g., automate the building/packaging system.)
Establish more fteproxy-powered Tor servers (bridges).
Promote fteproxy as a censorship circumvention tool.
Develop new features, to support the wide-spread and diverse uses of fteproxy.
The generous support from NLnet will accelerate the timeframe in which we achieve these goals in 2014. For that, we are very grateful.
-Kevin P. Dyer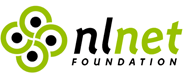 Learn more about the NLnet Foundation.